November 24, 2020
Digital Machining Processes
Professor Yusuf Altintas
The University of British Columbia, Canada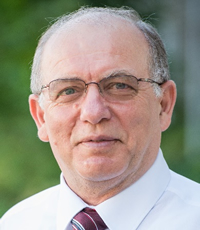 Biography:

Professor Altintas obtained his Bachelor degree from Istanbul Technical University (1975), M.Sc. (1980) from University of New Brunswick and Ph.D. (1987) from McMaster University in Canada. He worked as a machine tool manufacturing engineer in Turkey (1977-1978), process development engineer in Pratt & Whitney Canada in Montreal (1980-1981), and the principal engineer of Canadian Institute of Metalworking at McMaster University in Hamilton (1981-1982). He joined University of British Columbia and founded Manufacturing Automation Laboratory in 1986. He conducts research on metal cutting, machine tool vibrations, control and virtual machining. He has published over 190 archival journal and 100 conference articles with ~ 28,000 citations with h index of 87 (Google Scholar), and a widely used "Manufacturing Automation: Metal Cutting Mechanics, Machine Tool Vibrations, and CNC Design." 1st ed. 2000, 2nd ed. 2012 with Chinese (2003, 2020) and Turkish (2017) Editions. His research laboratory created advanced machining process simulation (CUTPRO), virtual part machining process simulation (MACHPRO), and open-modular 5 axis CNC system (Virtual CNC), which are used by over 300 companies and research centers in the field of machining and machine tools worldwide.

---
November 24, 2020
Precision Manufacturing of Bio-implants
Professor Fengzhou Fang
Tianjin University, China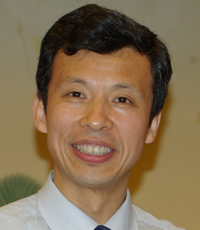 Biography:

Professor Fengzhou Fang has been working in the fields of freeform optics design and manufacturing, bio-manufacturing, ultra-precision machining and metrology since 1982 when he became a faculty member at university. He holds more than 50 patents and delivered more than 110 keynote speeches and invited presentations in the international conferences, symposiums and seminars in the field of manufacturing. He initiated the series of international conferences on nanomanufacturing (nanoMan), which is one of the leading conferences in manufacturing area. He is the founding president of the International Society for Nanomanufacturing (ISNM) and the editor-in-chief of Nanomanufacturing and Metrology. He is a fellow of ISNM, CIRP, AET and SME.
---
November 25, 2020
Internet of Production – Turning Data into Value
Professor Christian Brecher
RWTH Aachen University, Germany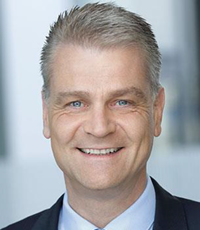 Biography:

Professor Christian Brecher, born 25 August 1969, started his professional career first as a research assistant and later as a team leader in the Machine Technology Department at the Laboratory for Machine Tools and Production Engineering (WZL) of the RWTH University in Aachen from 1995 until 2001. During that time, from 1999 to April 2001, he was responsible for the Department of Machine Tools in his capacity as a Senior Engineer.
After a short spell as a consultant in the aviation industry, Professor Brecher was appointed in August 2001 as the Director for Development at DS Technologie Werkzeugmaschinenbau GmbH, Mönchengladbach, where he bore the responsibility for construction and development until December 2003. In January 2004, he became Ordinary Professor for Machine Tools at the Laboratory for Machine Tools and Production Engineering (WZL) of the RWTH Aachen as well as Director of the Department for Production Machines at the Fraunhofer IPT (Institute for Production Technology).
His areas of specialist expertise include machine, transmission and control systems technology. In 2012 Professor Brecher additionally became a founding member along with Professor Hopmann of the Aachen Centre for Integrative Lightweight Engineering at the RWTH University in Aachen. From 2015 to 2017 Professor Brecher became the acting Head of Institute at the Fraunhofer Institute for Production Technology IPT and in January 2018 he accepted the permanent position of Head of Institute.
Professor Brecher has received numerous honors and awards including the Springorum Commemorative Coin, the Borchers Medal of the RWTH Aachen, the Scholarship Award of the Association of German Tool Manufacturers (Verein Deutscher Werkzeugmaschinenfabriken VDW) and the Otto Kienzle Memorial Coin of the Scientific Society for Production Technology (Wissenschaftliche Gesellschaft für Produktionstechnik WGP).
---
November 26, 2020
Mobile Robot for Smart Factory
President Shinichi Inoue
Makino Milling Machine Co., Ltd., Japan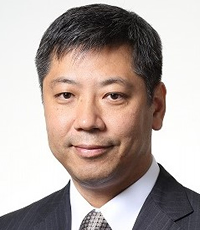 Biography:

President Shinichi Inoue received his M.E. degree from the Hokkaido University, Japan, in 1992. In the beginning when he started working for the Research & Development Division of milling machine in Makino Milling Machine Co., Ltd. (Machine tools builder). He was developing machine control systems.
After that he was engaged in the development of MAG-Series spindles: MAG spindle is one of the best solution for the aerospace market. Makino suggests the aluminum monolithic wing-rib machined efficiently by MAG spindle, because this market needs the lightweight body. "Efficiency" means rapid and stable machining. High power motor by Makino original core cooling & slip-ring technology and lightweight-compact body by new material & high accuracy parts are for "rapid". Controlled assembling original bearing and having sensor system to monitor and help for suitable machining are for "stable".
Mr. Shinichi Inoue became a director of the Research & Development Division in 2014 and of the Sales Division in 2015. He is taking on his current position as the President from 2016.
---
November 26, 2020
Tribological Challenges in Precision Engineering
Professor Dae-Eun Kim
Yonsei University, Korea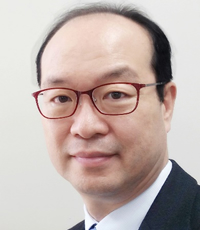 Biography:

Dae-Eun Kim is a Professor at the School of Mechanical Engineering at Yonsei University, Seoul, Korea. Prof. Kim received his B.S. from Tufts Univ., and M.S. and Ph.D. from M.I.T. He was an Assistant Professor at the Ohio State University before joining Yonsei University in 1993. Prof. Kim is currently the President of the Korean Society for Precision Engineering, Vice President of the International Tribology Council, and Vice President of the Asian Tribology Council. He has also served as the President of the Korean Tribology Society, Chair of the Tribology Technical Committee of IFToMM, Editor-in-Chief of IJPEM, Senior Editor of JMST and Associate Editor of ASME J. of Tribology. Prof. Kim currently serves in the editorial board of Tribology Letter, Advances in Tribology, Friction, Frontiers in Mechanical Engineering, IJPEM-GT and Tribology Online. He has received various awards from KSME, KSPE, KSTLE, including the ASME Best Paper Award in Journal of Tribology and the Minister Award from Korea Ministry of Trade, Industry and Energy. He has organized several international conferences and delivered numerous plenary and keynote talks at major conferences. Prof. Kim's research interests are tribology, coatings and micro-fabrication.