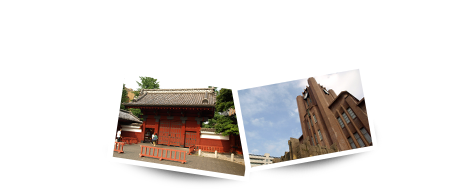 Date

18th(Mon.) - 22nd(Fri.) April, 2016

Venue

The University of Tokyo, Hongo-Campus,
ITO INTERNATIONAL RESEARCH CENTER
We are delighted to announce that the 18th CIRP Conference on Electro Physical and Chemical Machining will be held in Tokyo on 18th-22nd April, 2016. This will be the 18th meeting of the International Symposium for Electromachining (ISEM), which has been held every 3 years since the conference was founded in Prague in 1960. ISEM now takes place under the auspices of the International Academy for Production Engineering (CIRP). The conference will be hosted by the Japan Society of Electrical Machining Engineers (JSEME) which will also celebrate its 50th anniversary in 2016. The themes captured in this conference are becoming increasingly more important and reaching out from the 'non-conventional' toward hybrid and additive manufacturing processes.
Photo collection
Photo collection

Closed ※"Photo collection" site will be closed on the 20th of June.
Program book
Program boook

Program
Program & Schedule

Plenary Talk
Plenary Talk

Onsite Registration Hours / Badge Pick-Up
ONLINE registration is now closed. Attendees can register onsite starting Monday. Monday 18th April 3:00 PM - 8:00 PM Tuesday 19th April 8:20 AM - 5:00 PM Wednesday 20th April 8:20 AM - 5:00 PM Thursday 21st April 8:20 AM - 2:00 PM
Welcome Party
Place: >Ito International Research Center, The University of Tokyo Date: Monday 18th April Time: 6:00 PM- 8:00 PM All attendees are invited to the Welcome Party.Relax, socialize, and enjoy the refreshments.Coats and bags can be left in the cloakroom.
Call for Paper
Call for Paper: download

The Author Template
Manuscript Template: download

Important Dates
Abstract Deadline
April 30, 2015
MAY 15,2015(Extended)

Notification of acceptance, Paper submission announced
May 30, 2015
June 15, 2015(Extended)

Paper submission deadline
August 31, 2015
Notification of full paper acceptance
October 30, 2015
Final paper submission deadline
November 30, 2015
Deadline for early bird registration
January 10, 2016
Deadline for standard registration
February 28, 2016
March 31, 2016(Extended)

Registration Fees
Full registration(Early)


Full registration

(Late)
JPY70,000(by January 10, 2016)
JPY75,000
Student registration(Early)


Student registration

(Late)
JPY40,000(by January 10, 2016)
JPY45,000
※The registration fee covers the cost of the Proceedings, Welcome party, Reception, Banquet and Lunches. Note: Technical tour is free.
Organizer
Sponsor
Supporters
・
The Amada Foundation
・
The Die and Mould Technology Promotion Foundation
・
Machine Tool Engineering Foundation
・
Mazak Foundation