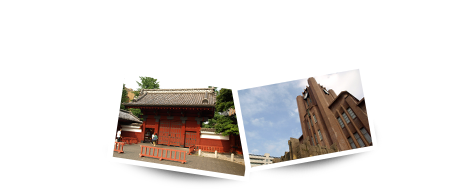 Technical Tour
Tour Course
TT-1: MAKINO Milling Machine co., Ltd. and FANUC corporation
TT-2: NISSAN Motor co., Ltd.
TT-3: TOSHIBA Machine co., Ltd.
TT-4: JATCO Ltd. and AMADA co., Ltd.

※ Notes for Technical tours
○ The program of technical tours may be changed without notice.
○ The application will be closed as soon as the number of applicants reaches the capacity.
○ There is no guarantee that all applicants will be accepted for the tours.
○ Accompanying persons are not permitted to attend any factory tours.
○ Please note, according to circumstance there are some cases that we cannot correspond your request.

☆Attention for the safety
○ We can not permit to take photos and videos in the factory.
○ Please wear the long sleeves and long pants.
○ We can not permit to wear heels and skirt.
Company information
■ TT-01




Makino Milling Machine is establishment since in 1937 as a specialized manufacturer of vertical milling machine. We have developed Machining centers, NC electric discharge machines, NC milling Machines, Milling machines, CAD/CAM systems, Automation and  manufacture, sale and maintenance has a global deployment.
1937 Tsunezo Makino establishes the Manufacturi Division of MakinoShoten
      specializing in the manufacture of No.1 type vertical milling machines.
1958 The First NC Milling Machine in Japan
1966 The First Machining Center in Japan
1977 Development of NC Sinker Electric Discharge Machine

Factrory Tour


Fuji Katsuyama works (Total area 149,670 m2 ) establishments in 1987 started operation, It is located at the foot of Mt. FUJI, and is built on tthe strong rock by the lava. In this factory, we manufacturing such as horizontal machining center、 aircraft for large machinery. You can see  the machining of large castings、 assembly of the modular large machine, and the facilities for large machine shipment.



FANUC has consistently pursued the automation of factories since 1956, when it succeeded in the development of the SERVO mechanism for the first time in the Japanese private sector. FANUC contributes to the promotion of automation for customers, with the three pillars consisting of the FA Business Division, based on its basic technologies of NC and SERVO, and the ROBOT Business Division and ROBOMACHINE Business Division which apply these basic technologies.
・Company Name : FANUC CORPORATION
・Established : 1972
・Paid-in Capital : 69 billion yen
・Headquarters : Oshino-mura, Yamanashi Prefecture

The Headquarters of FANUC are located in its own forest of 1.6 million square meters in area at the foot of Mt. Fuji.



Factory tour
FANUC attaches great importance to its policy of Made-in-Japan. Along this line, it manufactures all of its products in the factories featuring the latest advances in factory automation and robotization, located in the headquarters site at the foothill of Mt. Fuji as well as in Tsukuba area and Hayato area in Kagoshima prefecture.


・No cameras allowed in the factory.
・The tour course may be subject to change.

---

■ TT-02




Established in Yokohama City, Kanagawa Prefecture in 1933, Nissan Motor Co., Ltd. is engaged in manufacturing, sales and related business of automotive products.
Currently, Nissan manufactures vehicles in 20 countries and areas around the world, including Japan.  Nissan offers products and services in more than 160 countries and areas worldwide.
In 1999, Nissan signed an agreement for a global alliance with Renault.  Since then, as expanding its operation globally, Nissan made a great leap in the size of business.
All of our plants around the world will introduce APW(Alliance Production Way) by the end of FY2015 so as to accelerate mutually complementary production.
In 1935, the Yokohama plant started its operation as the Japan's first integrated auto manufacturing plant.  Now, the plant is dedicated to producing some of the essential components such as engines, suspensions, motors, forged parts and casted parts.

Factory Facts
Yokohama plant


Land area: Approx. 537,000㎡(including recreational facilities)
Employees: Approx. 2,800(as of April, 2015, including R&D staff)
Production volume: Approx. 470,000 engines
Production items: Engines, Engine parts, Motor assembly for EV and HEV,
Suspension parts, Forgings, Aluminum castings,
Welded parts, Stampings and Catalytic converter parts




Shonan Plant is located in Hiratsuka City in Shonan-area, Kanagawa Prefecture and is proud of the ability to carry out pressing, vehicle body, paintwork, assembly and head office functions. In order to improve its productivity even more, we are currently reorganizing operations to create a new Shonan Plant that can continue the evolution of the 'High-mix, low-volume vehicle production' system. With this system, the plant can produce the NV200 and AD models as well as a wide range of Nissan brand light commercial vehicles (LCV) including Patrol pickup.

Land area: Approx. 174,000㎡
Employees: Approx. 2,000(as of April,2015)
Production capacity: Approx. 150,000 units/year
Production items: NV200 Vanette, NV200 Taxi, AD, Wingroad, Patrol: Y61, and Patrol pickup

Specifics:
Photography and video recording are prohibited in the plant (except for the guest hall.) 
Please do not use cameras, video cameras and/or camera cell-phones.
Please refrain from smoking in the plant.
Please wear comfortable clothes and shoes during the plant tour.  (No high heels or sandals are permitted.)

---
Since its establishment in 1949, the Toshiba Machine Group has been contributing to the development of industry by introducing various machines into the market in response to the demands of the Japanese and overseas industries.
With "energy and environment" as the cornerstone of its operations, the Toshiba Machine Group continues to focus on today's high-demand sectors such as automobile, electronics, optics, and nanotechnology, in which we aim to be the world's No. 1 machine manufacturer through combined efforts in product development, manufacturing, distribution, retrofit and after-sale services for injection molding machines, die-casting machines, plastic extrusion machines, micro-pattern imprinting machines, high-precision machines, machine tools, electronic control devices, industrial robots.

During the factory tour, participants will be guided to Numazu and Gotemba Plant. We will show you Nano Processing Machines in Numazu Plant, and large Machine tools in Gotemba Plant.
Numazu Plant (Head Office)


- Site area: 180,000m2
- Production machines: Approximately 1,800
- Employees: Approximately 1,160
- Main products: Injection Molding Machine, Extruders, Nano Processing System
FA Controller, Industrial Robot, Cast iron product
Gotemba Plant
- Site area: 86,000m2
- Production machines: Approximately 280
- Employees: Approximately 250
- Main products: Machine tools

Other points of Attention
-No pictures will be allowed in the Plants.
-Group pictures are planned in front of Mechanical Engineering Heritage at Numazu plant, which was registered by The Japan Society of Mechanical Engineers.
-To cope with Export Administration Regulations by Ministry of Economy, Trade and Industry, all participants are required a registration in advance. -Companies in the same industry might be declined acceptance of this tour.
---
Established in 1999 (founded in 1943), JATCO Ltd (headquarters in Fuji City, Shizuoka, Japan; capital: JPY29.94 billion) is a manufacturer that specializes in automotive transmissions. Annual production for FY2014 was approximately 5.2 million units.
CVT production comprised approximately 80% of the total and its percentage is expected to increase in the future.
JATCO's share of the global CVT(Continuously Variable Transmission) market was 45% in 2014.
Factory & Heritage Corner tour
 JATCO will introduce production line of "Jatco CVT7 ", the world's first CVT with an auxiliary gear box, and the Heritage Corner showing the history of JATCO's step type automatic transmissions and CVTs.


-Factory;
The parts processing, assembly, inspection of the CVT production
-Heritage Corner;
18 historical units since 1958(DAF CVT) including step type automatic transmissions with the planetary gears and CVTs.



The Amada Group is comprehensive metalworking machinery manufacturer, provides five types of machinery – Sheet metal processing machine, Cutting machine, Machine tools, Stamping press, and Precision welding machine – as well as total solution services that range from computer software for controlling of metalworking machines, to peripheral devices, tooling and maintenance in globally.




Fujinomiya Works is main base for Research & Development and manufacturing of sheet metal processing machinery. Front-loading development and manufacturing system are proceeding thru concurrent design structure with Development Center.
Machines are module designed by the front-loading development concept and made by the 'Booth-stand' production system that can procure parts and just-in time and the optimum 'QCD' level. Shorten lead-time and high-grade manufacturing are thus accomplished.


Site area: approx. 760,000m 2 (about 60% of site is surround by forest)
Operation: since 1987
Main facilities:
Development Center (Front-loading development)
Module factory (Frame processing system, Turret processing system)
Sheet metal machine assembling factory
(Laser module assembling, Press Brake assembling)
Laser machine dedicated factory (Booth-stand production)
Parts Center
Laser oscillator factory (Laser oscillator dedicated factory)

---